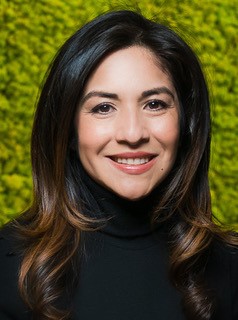 Samara is the Founding Partner of Chingona Ventures, an institutionally-backed pre-seed stage fund. Chingona Ventures invests in technology and technology-enabled companies all across the U.S. As the Founding Partner, Samara is responsible for deploying institutional capital to fund early-stage companies as well as supporting the portfolio companies. Additionally, Samara is responsible for sourcing investment opportunities and building relationships with early-stage investors as well as other private investors. Samara holds robust experience as a board member and advisor for various companies– she currently sits on the Board of Advisors for Angeles, Camino Financial, Chicago Blend and serves on the Board of Directors for Suma Wealth, ConnectCareHero, Certiverse and as a Board Observer for Tiny Organics and EarlyBird. She also co-founded the Latinx Founders Collective organization bringing together Latinx founders, investors, and community leaders to support the entrepreneurial / startup ecosystem. Samara is an active member of Latinx VCs, a San-Francisco based group of experienced venture investors coming together to connect, engage, and foster the Latinx VC ecosystem. Samara is actively involved in the Chicago tech community and passionate about helping underrepresented groups get into STEM education, venture capital and entrepreneurship. Samara holds robust experience with over 15 years of working in public and private markets. Areas of expertise include sales & marketing, risk management (portfolio), fundraising, portfolio construction, venture investing, and serving on boards (nonprofit & profit).
Prior to Chingona Ventures, Samara was a Venture Partner at MATH Venture Partners, an early stage fund in Chicago. Samara invested in early-stage companies across multiple sectors, helped fundraise two funds and managed a portfolio of investments. Besides her formal responsibilities as a Venture Partner, she was a Board Member of VentureUp, a network of rising VCs investing in the Midwest, and Communities in Schools of Chicago, a non-profit affiliate of Communities in Schools, Inc. – the nation's largest dropout prevention organization. Samara applied her experience in sales & marketing, risk management (portfolio), and portfolio construction. While at MATH Venture Partners she developed expertise in venture investing, sourcing & diligencing and serving on boards (nonprofit & profit).
Prior to MATH Venture Partners, Samara held various roles at Goldman Sachs, including in Asset Management Sales, Fixed Income, and Current Commodity and Futures Group. Samara was responsible for providing market insights, advising on portfolio construction, and consulting on business practices. Additionally, her Asset Management Sales team was responsible for $200MM+ P&L. At Goldman she was continually ranked top 5 in selling financial products. In her role, Samara served asset managers and financial institutions. While at Goldman, Samara developed and honed her experience in leadership, sales & marketing, risk management (portfolio), market insights, and portfolio construction.
Throughout her career, Samara has coached, mentored and trained graduate and undergraduate interns. Many of these interns went on to launch an entrepreneurial venture or became investors. Samara is also an active alumni of Kellogg Northwestern School of Business and the University of Michigan – oftentimes she is a panelist or speaker at events for students. One of her most recent events was a presentation at Northwestern University's Garage, a community and physical space for every Northwestern student interested in entrepreneurship. Samara mentors numerous aspiring VCs and entrepreneurs to break into VC or secure capital. She is notorious for referring exceptional candidates that may be overlooked in a traditional hiring process.