2021 LATINA TRAILBLAZERS HONOREES
Moderator: Jennifer A. Marcial Ocasio, Sr. Content Editor, El Sentinel Orlando
Jennifer manages the team covering all news related to the Central Florida Hispanic community and focuses mainly on El Sentinel's digital platforms and the production and editing of the Spanish weekly. She has been working in the media for over a decade. Before joining El Sentinel, Jennifer launched and managed the online webpage for Univision Puerto Rico where she served as a team leader for nearly 5 years. She is driven by breaking news, human interest stories and social media.
 
Jennifer is a proud born and raised Puerto Rican and feels honored of representing her culture in the continental U.S. She has a bachelor's degree in Journalism with a second concentration in Political Science from the University of Puerto Rico and a master's degree in Communications from Florida International University. Since she moved to Orlando 4 years ago, Jennifer has become a key role model and leader for the Hispanic Community. She has given a voice to underserved communities and works tirelessly to have their stories and achievements heard.
She serves as Spanish at Large representative for the National Association of Hispanic Journalists (NAHJ) and works to promote the work and the opportunities of #MoreLatinosInNews.
---
Maria Rodriguez, Executive Director, Florida Immigrant Coalition ED
Maria is the first and current Executive Director of the Florida Immigrant Coalition, a successful and dynamic social movement organization that builds the connections, capacity and consciousness of its diverse membership with tangible wins in wage protections, access to college, voting rights and combating criminalization.
A social entrepreneur, she has co-founded or helped establish half a dozen awardwinning entities in multiple arenas, including a medical clinic, a housing cooperative, an arts therapy initiative, an electoral organization, all still thriving today. Maria has received various awards, including by the White House, for bringing principled and effective leadership and strong communications strategies that yield concrete results. She grew up in Puerto Rico, is a graduate of Georgetown University and the proud mother of Dante.
---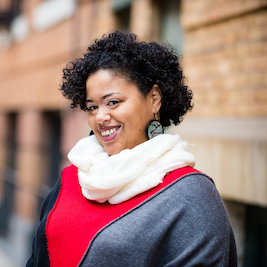 Denise Diaz, Co-Director, Central Florida Jobs with Justice
Denise was born and raised on the northwest side of Chicago after her parents migrated from Puerto Rico in the late 70s. Growing up as a proud product of Chicago public schools, Denise's teachers shaped her love for learning and teaching children. After high school, Denise started teaching as an early childhood teacher as a way to pay for college full-time. It was there, Denise began learning about organizing and activism. Denise went on to earn her BA in Political Science from the University of Illinois at Chicago. Her career in movement work began in immigrant communities in both chicago and maryland as a tenant rights community organizer. 
In 2007, Denise's passion for empowering working people is what brought her to the south and specifically Florida. For over 13 years, her role in Central Florida has included cultivating worker leaders, building strategic campaigns and forming coalitions  between community groups and labor unions centered on improving the lives of working people. Denise currently serves as the Co-Director of Central Florida Jobs with Justice. She also sits as the National chair of Jobs with Justice education fund. 
Denise Diaz currently lives in Orlando alongside her partner and three children.When Denise is not doing Jobs with Justice things, she enjoys traveling with her family, deepening her yoga practice and going to live concerts of her favorite artists.
---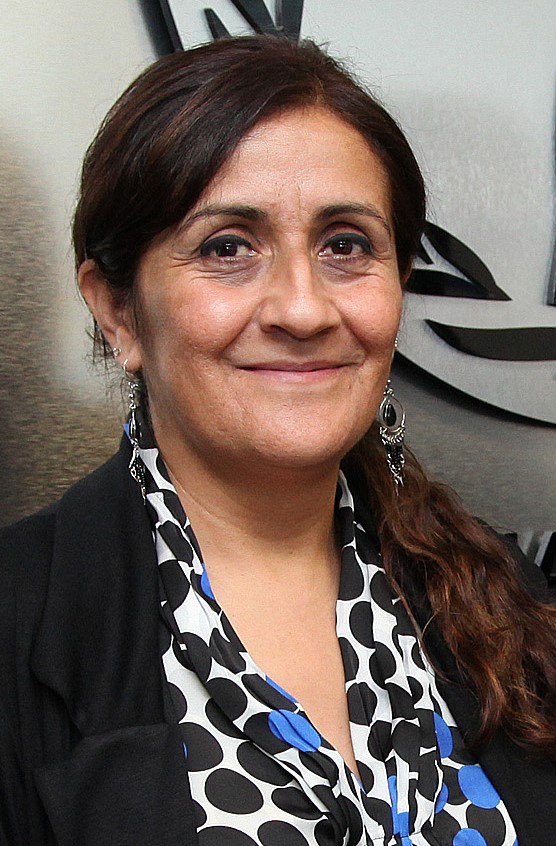 Adelina Nicholls, Executive Director Georgia Latino Alliance for Human Rights
Since 2000, Adelina has overseen, coordinated, and carried out the efforts to develop grassroots leaders and organizations within Georgia's Latino immigrant communities in order to defend and advance Latinos' civil and human rights at the Coordinating Council of Community Leaders. Originally from Mexico City, Adelina studied sociology at the Autonomous National University of México (UNAM).
Arriving on 1996 to the United States to this date (2020) Adelina has dedicated to facilitate the creation of Comites Populares around the state and developed within a collective leadership among immigrants in the state of Georgia in the struggle for Human Rights, and since 2007 Adelina has continued her community organizing efforts as the Executive Director of the Georgia Latino Alliance for Human Rights.
Adelina has received recognition as well as a number of awards for her work in community organizing and human rights, including the MALDEF Award Community Service 2001, the ACLU Georgia Civil and Human Rights Award 2008, Mundo Hispánico's Best Organization of the Year 2013, and a National recognition on 2015 with the U.S. Human Rights Movement Builders Award, in 2016 she received the "Daniel Levi Award" National distinction from the National Immigration Project (National Lawyers Guild). In 2018 she has received the WAND National Community Legacy Award for one of Georgia's most effective community organizers focused on leadership development in Latino communities. In 2018 and 2019 she was recognized by the Georgia Hispanic Chamber of Commerce among the 50 more influential persons in Georgia, also in 2019 she was honored with el "OHTLI" (Nahuatl word – Path or Journey) award, a prestigious recognition by Mexican Government for her long path and commitment to the struggle of the immigrant community in Georgia.
---
Andrea Cristina Mercado, Executive Director, New Florida Majority
Andrea leads scaled civic engagement programs, and strategic campaigns that center Black and brown communities. Under her leadership New Florida Majority has registered over 150,000 Floridians to vote. The daughter of immigrants from South America, who made South Florida home, Andrea has been organizing in communities of color and immigrant communities for over fifteen years. Andrea is one of the co-founders of the National Domestic Workers Alliance and led the California Domestic Worker Coalition, a statewide effort to include domestic workers in labor laws, which successfully passed Domestic Worker Bill of Rights Legislation in 2013, seven states have now passed similar legislation. She went on to lead nationally recognized campaigns for immigrant and worker rights such as We Belong Together, and the 100 women 100 mile pilgrimage for migrant dignity. She is a graduate of Brown University, Fulbright Scholar and Emily's list awardee.