We recognize that our Latino communities include many migrants who seek to better their lives and, at times flee persecution – as many prior immigrants did. But our mission of protecting our collective human rights would not be fulfilled if we fail to protect the most vulnerable members of our community. In protecting immigrant rights, we exalt the highest values in America: inclusion, dignity, fairness and hard work.
Challenging Unconstitutional Immigration Enforcement
Over the past decade, LatinoJustice dismantled a proliferation of anti-immigrant ordinances and laws that flourished in the absence of federal immigration reform. Our efforts have contributed to a growing trend of decisions that limit local law enforcement from engaging in federal immigration matters. To ensure compliance with constitutional and civil rights, we sue ICE and the federal apparatus, States and municipalities, indeed, any entity that threatens Latinx immigrant communities with harm based on their status.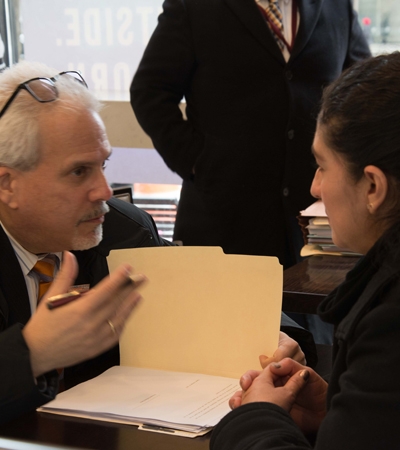 Challenging Unlawful ICE Detainers
We're challenging the constitutionality of ICE detainers and cooperation agreements with local law enforcement and corrections officials that prolong prison detention. These detainers suffer from an obvious and deeply troubling defect; they seek someone's detention without judicial authorization as required by the Fourth Amendment.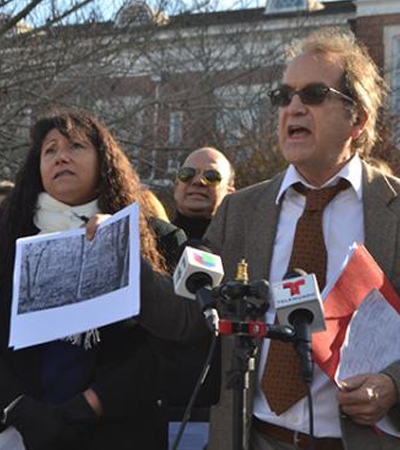 Challenging "Crimmigration"
We're concerned about the practice of using criminal courts to effect immigration objectives. The merger of those two operating systems is evident in our Plaintiffs # 1 – 21 v. The County of Suffolk litigation where LatinoJustice is representing two dozen Latinx immigrants who were racially profiled by uninformed Suffolk County Police; stopped and robbed by them.