Ghita Schwarz
Director of Litigation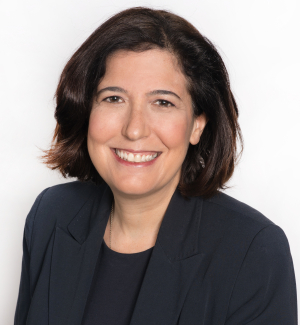 Ghita Schwarz is the Director of Litigation at LatinoJustice PRLDEF, overseeing the legal team's federal, state, and administrative docket. She rejoined the organization in 2021 after a decade at the Center for Constitutional Rights, where she litigated racial justice, immigrants' rights, employment discrimination, and government transparency cases.
Ghita's past work includes Tamayo Espinoza v. Gillis, petitioning for release from detention of immigrants vulnerable to severe COVID-19; Make the Road New York v. Cuccinelli, fighting the Trump Administration's public charge rule; Detention Watch Network v. ICE, seeking pricing information in ICE detention contracts; Hassan v. City of New York, challenging the NYPD's discriminatory program of surveilling Muslims; and Aguilar v. ICE, battling ICE's practice of warrantless home raids, a case she developed and litigated as Senior Counsel at LatinoJustice PRLDEF from 2007 to 2012.
Ghita began her career as an education law attorney at Queens Legal Services and practiced immigration law on behalf of young people as a Chadbourne & Parke Fellow at the Door Legal Services Center. Her writing has appeared in The Nation and The Believer, and she has appeared on CNN, NY1, NY1 Noticias, Univision, Telemundo, and numerous radio programs.
Ghita received her J.D. from Columbia Law School and her B.A. from Harvard College.