Jerónimo Saldaña
Co-Director, Reenvision Justicia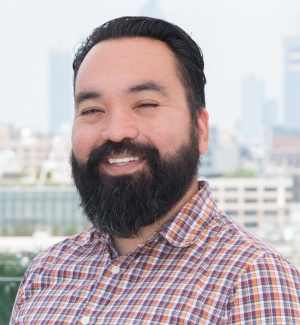 Jerónimo focuses on building Latinx power to end the criminalization of communities of color. Jerónimo has over a decade of experience working to advance criminal justice and immigration reforms through the use of grassroots and digital strategies. He has honed his skills through his time working in grantmaking philanthropy, organized labor and national legislative advocacy arenas.
Saldaña is also a proud member of Mijente, a new political home for Chicanxs and Latinxs. A skilled digital strategist, Jerónimo volunteers on their communication squad where he was the driving force behind the viral anti-Trump "Make America Mexico Again" hat campaign and continues to pursue cultural shifting dialogues through the use of online spaces.
 
In 2016 Remezcla included his activism in their list of Latino activists who fought for a better world. He is currently based in Brooklyn and holds a bachelor's degree in Chicana/o Studies.

Contact Info