Jonathan Schlesinger
Chief Financial Officer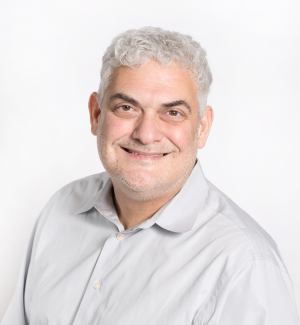 LatinoJustice is proud to introduce its new Chief Financial Officer, Jonathan Schlesinger, who started with LatinoJustice May 24th.
Jonathan has been working to bring about progressive social change for the majority of his of his professional career and has been a financial professional in the not-for-profit world for over 25 years.  During his career, Jonathan played an important role in managing the database of air/water samples related to the cleanup of toxic waste sites and litigation to pass costs to polluters; worked with a diverse neighborhood coalition in Adams Morgan, DC; supported the Tri-State Transportation Campaign and a reimagining the NY metro area's transportation systems for the 21st century; and worked with organizations serving the HIV impacted community addressing direct service and medical research needs. Most recently Jonathan served as the first CFO in the 130-year history of a NYC religious institution, and has consulted for a variety of non-profit organizations, including an academic-affiliated world peace think tank and a Long Island City community development organization.
Jonathan has been consulting with Latino Justice for 18 months and looks forward to learning about and supporting the various ways our dedicated staff fulfill our organizational mission.
Jonathan is an avid lover of the outdoors and can often be found hiking in Catskills and walking the beaches of Long Island.  He is also the "fun" uncle for 6 nieces and nephews and 5 great nieces and nephews. Jonathan has been married to Henry Grullon for nearly ten years, and together they embrace and share love and laughter with a large Jewish-Dominican extended family.