Statement of Juan Cartagena On the Passing of Hector Figueroa, President of 32BJ SEIU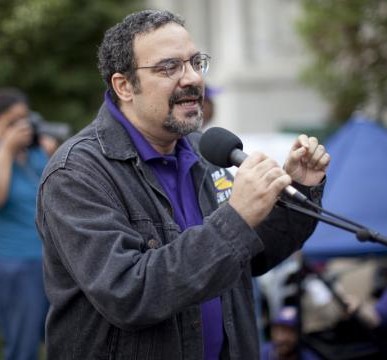 Today, New York was shocked to hear the news of Hector Figueroa's passing. Below is a statement from Juan Cartagena, President and General Counsel at LatinoJustice PRLDEF on Hector's legacy.
On behalf of LatinoJustice PRLDEF I extend our sincere condolences to the family, friends and union sisters and brothers of 32BJ SEIU on the sudden passing of Hector Figueroa. A champion of workers and a champion for Puerto Rico, Hector Figueroa was one of the most important leaders in politics and labor throughout New York State and beyond.
 
Today 32BJ SEIU represents more than 163, 000 workers, the largest property service union in the entire country. A native of Puerto Rico, Mr. Figueroa began at 32BJ in 1995 and was elected its president in 2012. His members were steady voters in the tradition of many union powerhouses in the Northeast. And his voice on labor reform and fair wages was powerful.
 
In the Puerto Rican communities of New York and Florida, Mr. Figueroa was a force. He supported the work of the late Angelo Falcon of the National Institute for Puerto Rican Policy, he was a fierce critic of the federal policies that that robbed Puerto Rico's workers of wages and pensions, and he invested in community-based responses in both Orlando and New York City via Vamos4PuertoRico.
 
As Natasha Lycia Ora Bannan, Associate Counsel at LatinoJustice PRLDEF noted: Hector centered workers and economic and racial justice, and he played to win for them … He was one of the most important voices against austerity, the control board and colonialism in Puerto Rico and put his institution's resources behind that (which is often not the case).
 
We lost an enormous voice for workers and for the marginalized in the passing of Hector Figueroa.