Jonathan Reyes
Program Associate for the Cesar A. Perales (CAP) Leadership Institute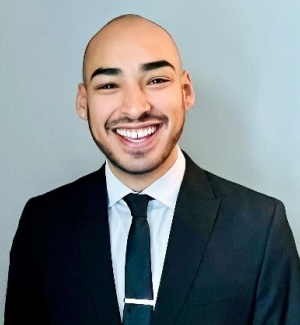 Jonathan Reyes joined LatinoJustice PRLDEF in March of 2022 as the Program Associate for the Cesar A. Perales (CAP) Leadership Institute. Here, he works with the team to coordinate the organization's education and leadership development initiatives with the overall goal of increasing the Latinx pipeline to law school and fostering civil rights awareness and engagement through the cultivation of Latinx leaders. 
He is a native Nuyorican who brings years of experience of work in the education field, working across multiple capacities in New York City schools as a classroom teacher, a non-profit professional, and a financial and administrative lead in pre-college admissions and enrollment.
He holds a Bachelor of Arts in Communication from DePauw University and a Master of Science in Urban Policy and Organizational Leadership with a concentration in Education Policy from Hunter College. His education and experience in the field have catapulted his advocacy for the improvement of the lives of our students of color by providing services and programs geared towards keeping our youth engaged in their futures and communities.
Jonathan is energized and excited to continue his work with the team at LatinoJustice.