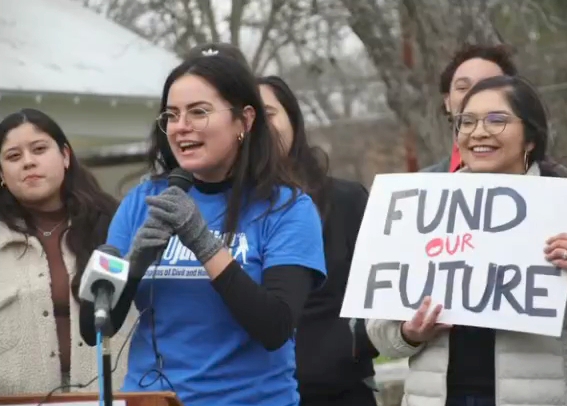 IMMIGRANT RIGHTS
Defending Latino immigrants in the face of a long history of xenophobic discrimination based on ethnicity, national origin, and immigration status has been at the core of our work for decades. We fight economic exploitation of low-wage immigrant workers, battle ICE's abuses and local law enforcement's participation in the immigration dragnet, and have helped to strike down hateful anti-immigrant ordinances in states and municipalities across the country.

TEXAS GOV. GREG ABBOTT HAS SPENT



BILLION SINCE 2021 ON "OPERATION LONE STAR,"
WHICH UNFAIRLY TARGETS FOR ARREST AND PROSECUTION
BROWN AND BLACK PEOPLE IN THE U.S.-MEXICO BORDER REGION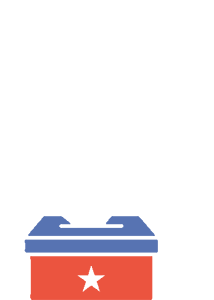 1 MILLION NEW YORKERS WITH PERMANENT RESIDENCY
AND WORK PERMITS WOULD BE ELIGIBLE TO VOTE
UNDER THE CITY'S MUNICIPAL VOTING LAW,
PASSED IN 2021 BUT CURRENTLY HELD UP IN COURT




OF PEOPLE HELD IN SOLITARY CONFINEMENT IN
IMMIGRANT DETENTION FACILITIES ARE BLACK,
THOUGH AFRO-LATINO AND OTHER BLACK MIGRANTS
MAKE UP ONLY 4% OF THOSE HELD IN DETENTION BY ICE.
In protecting immigrant rights, we uplift the highest values in America: inclusion, dignity, and fairness.
End State and Local Targeting of Immigrants
Our community-driven victories in cases such as Lozano v. City of Hazleton set legal precedent to strike down hateful anti-immigrant ordinances in states and municipalities across the country. In cases like Orellana Santos v. Frederick County Board of Commissioners and Orellana Castaneda v. Sheriff of Suffolk County, we have fought local law enforcement's entanglement with ICE. And as part of a broad coalition in Texas, we are advocating for an end to "Operation Lone Star," a state program that has misspent millions of taxpayer dollars by targeting "suspected migrants" for arrest, prosecution and incarceration.
---

Challenge unconstitutional immigration enforcement
To protect constitutional rights to be safe from unreasonable searches and seizures under the Fourth Amendment, we have sued ICE for warrantless home raids in Aguilar v. ICE and have worked to end ICE cooperation agreements with local law enforcement. We have vindicated First Amendment and Equal Protection rights of day laborers to seek work in Centro de la Comunidad Hispana v. Town of Oyster Bay and Doe v. Mamaroneck, and we have challenged cruel family separation policies and changes to policies for those seeking asylum that violate international law.
---

Dismantle "Crimmigration" and Immigrant Detention System
Through litigation and advocacy, we challenge the merger of criminal law enforcement, and prison infrastructure with immigration enforcement. We participate in coalitions that aim to end immigration detention, through measures such as the "Dignity Not Detention Act" in New York and litigate detention abuses in the federal courts.
---

Expand rights to participate in U.S. civic life
Securing the right to apply for the New York bar to be admitted into the legal profession for a DACA-mented resident, and advocating for access to professional licensing for similarly situated immigrants, LatinoJustice seeks to remove barriers to faced by immigrants to become more integrated into their broader communities. In Fossella v. Adams, on behalf of a multi-racial coalition of immigrant New Yorkers, we are defending New York City's Local Law 11, which allows certain non-citizens to vote in municipal elections, against a Republican partisan challenge. And in Hispanic Federation v. Byrd, we are fighting for the rights of noncitizen Floridians to work for voter registration organizations.