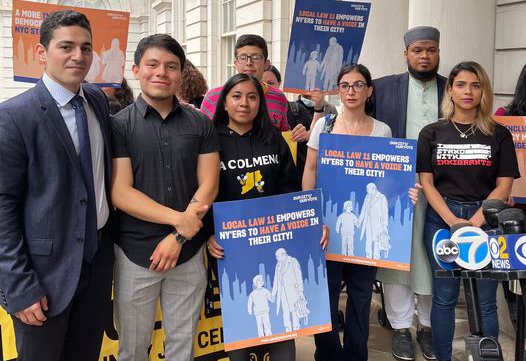 VOTING RIGHTS
LatinoJustice has a long and distinguished history championing unfettered access to the ballot for Puerto Rican, Latino and other voters not fluent in English. Our work has ushered in multi-lingual ballots and voting information, fought discriminatory voter purges and other barriers to voting, and we have served as a watchdog against attempts to dilute Latino, Black and Asian voting power.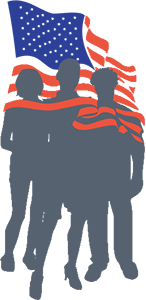 32 MILLION LATINOS ARE ELIGIBLE
TO VOTE AND MAKE UP
OF THE ELECTORATE, THE LARGEST NON-WHITE GROUP

THE MEDIAN AGE OF LATINO VOTERS IS
COMPARED WITH 48 FOR THE TOTAL
POPULATION OF US VOTERS


LATINOS IMPACTED BY
IMPRISONMENT ARE UNABLE TO VOTE
A representative democracy requires a diverse and engaged electorate with unimpeded access to the ballot. LatinoJustice defends the Constitutional right to vote for the growing Latino population, against coordinated efforts from state and other actors to diminish their rightful political power.
Litigation
Some of the earliest cases LatinoJustice took on as PRLDEF involved defending the right to bilingual ballots, interpreters and other language access tools for New York voters. These cases served as a model for similar litigation in other states. More recently, we have fought for and won language access for Puerto Rican and other Spanish-speaking voters in Florida and Pennsylvania.

Our organization has also challenged gerrymandering and unfair electoral district maps through five decennial redistricting cycles in New York, Illinois, Florida, New Jersey, Pennsylvania, Massachusetts and Rhode Island.
---

Redistricting
In addition to redistricting litigation defending the 1965 Voting Rights Act, to protect and expand Latino electoral power at the local, state and federal levels, we engage in the redistricting process to advocate for fair representation of Latino communities.

New York City's Unity Map Coalition, formed with the Asian American Legal Defense Fund and the Center for Law and Social Justice at Medgar Evers College, has worked jointly through several redistricting cycles to empower marginalized non-white communities.
---

Legislative Advocacy
Given rising trends among legislatures to enact voting restrictions that disproportionately harm people of color, LatinoJustice is increasingly engaged in creating and advocating for new laws and policies that benefit Latino voters and other communities of color.

We supported the historic Amendment 4 campaign in Florida that restored the voting rights of more than 1.4 million Florida residents who had paid their debt to society but were prevented from voting due to felony convictions. We helped pass state laws strengthening the Voting Rights Act in New York and Connecticut, and are working to pass similar legislation in other states.
---

Election Protection
Our nonpartisan voter protection program Cada Voto Cuenta recruits and trains bilingual volunteers to monitor polling places, and identify obstacles and compliance issues at polling sites that hinder the ability of Latinos to vote. Developing enduring relationships with community partners in a variety of communities – with a strong focus on Florida, Georgia, New York and Pennsylvania – this program supports organizing and education to expand civic engagement in Latino communities.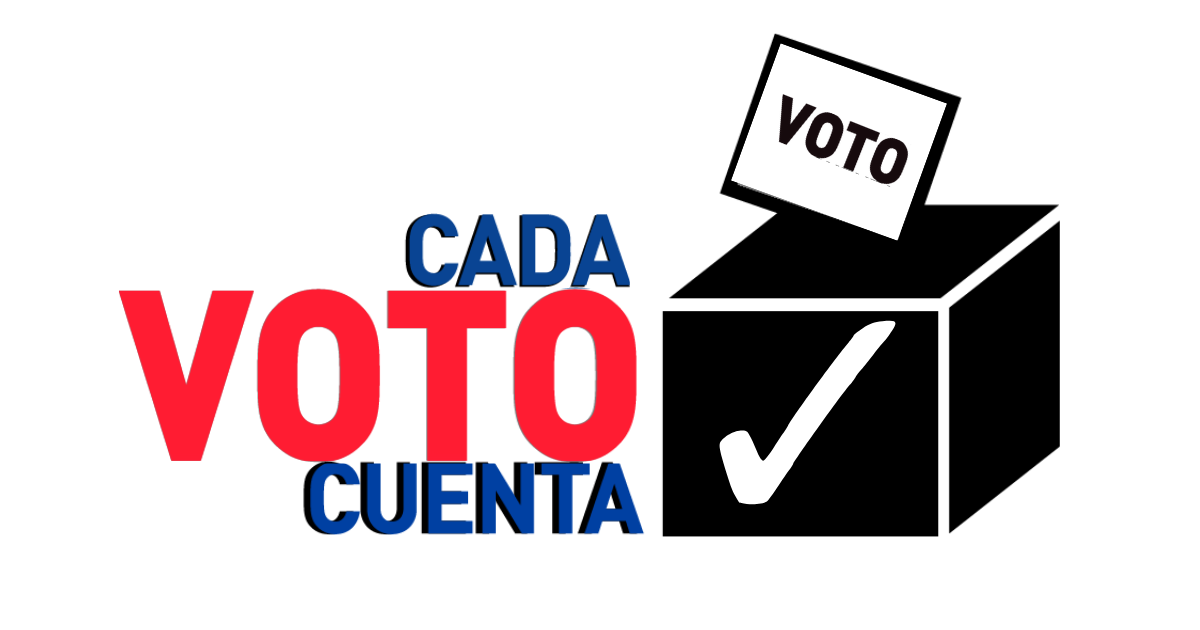 If you are interested in updates on our legislative advocacy and how to get involved with our election protection efforts, contact [email protected]