12th Annual Latina Trailblazers Celebration
Please Note: This year's Latina Trailblazers Celebration will be a VIRTUAL EVENT.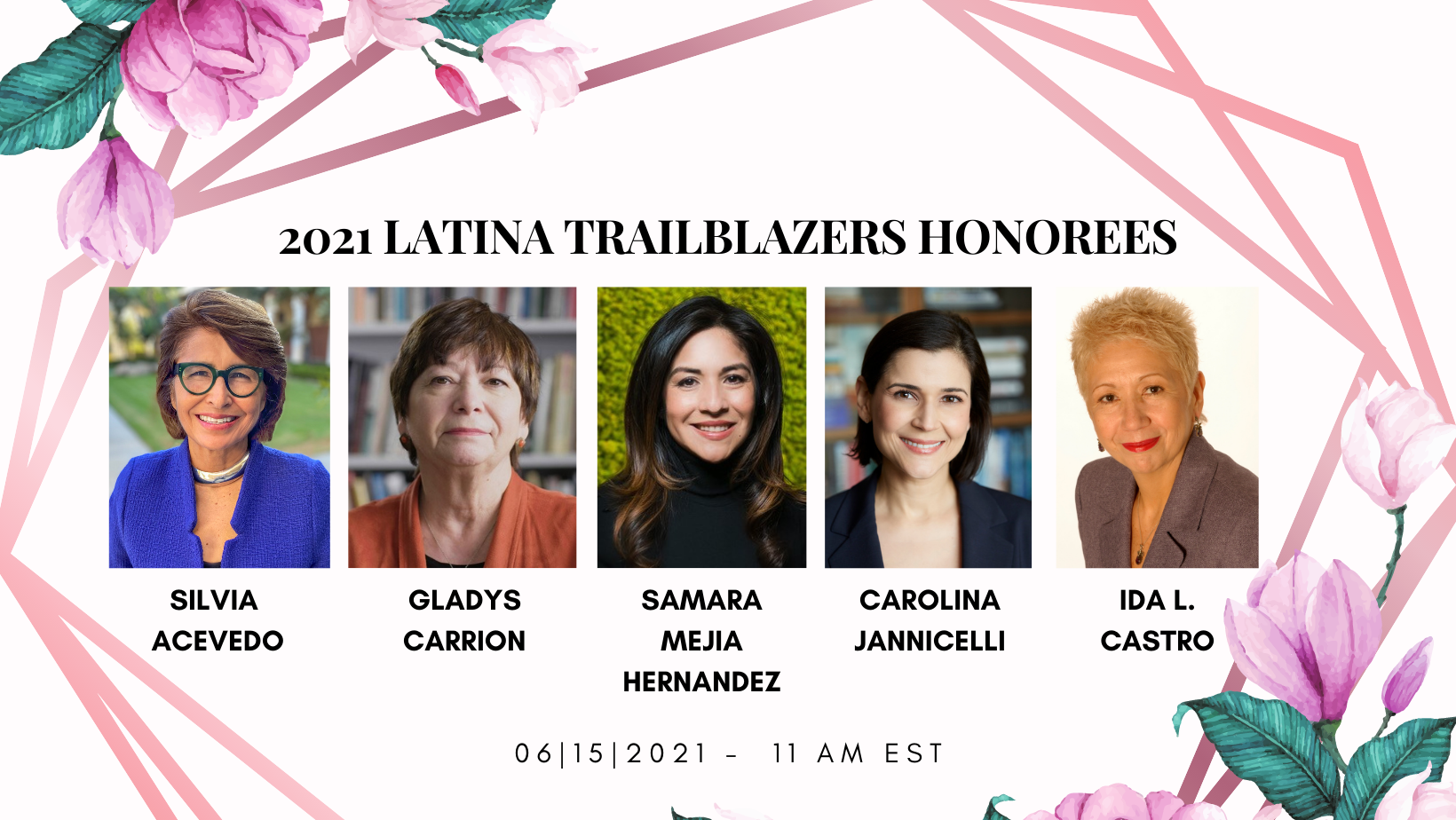 Join us for the 12th Annual Latina Trailblazers Breakfast (virtual event) – Tuesday, June 15, 2021, 11:00 am Honoring 2021 LatinoJustice Latina Trailblazers: ·
Our honorees will engage in A Conversation Among the Trailblazers, breaking down some of the most important issues facing Latinas and Latinx communities today, while also sharing insights from lessons learned during their journeys as professionals. Corporate Sponsorships are available from $2,000 and up. Individuals are invited to attend and make a donation (optional) to benefit LatinoJustice programs.
Don't miss hearing from the 2021 Latina Trailblazers! Register today at http://bit.ly/2021LTCelebration.
Questions? Contact [email protected].