Cesar Z. Ruiz
Equal Justice Works Fellow Sponsored by the Lavan Harris Family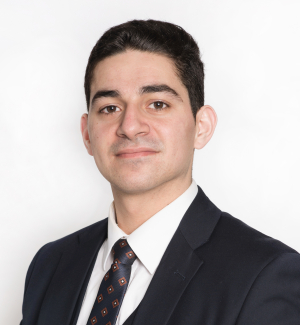 Cesar Z. Ruiz is LatinoJustice's Equal Justice Works Legal Fellow and works in the area of voting rights and redistricting. He was born and raised in New York, to parents who migrated from Puerto Rico. He is a first-generation Juris Doctor who graduated from CUNY School of Law in 2021. He also served as a legal intern for LatinoJustice during the spring and summer of 2020 before pursuing a fellowship with the organization.
During his Fellowship, Cesar will provide voter and redistricting education and outreach, to the Latino community in New York and Florida. He will also provide oversight and advocacy for compliance with state and federal election law, litigating voting and redistricting issues as presented.
Cesar supports LatinoJustice's current voting rights litigation and is involved in assessing and strategizing around potential challenges that come out of the New York and Florida redistricting processes.