Lía Fiol-Matta
Senior Counsel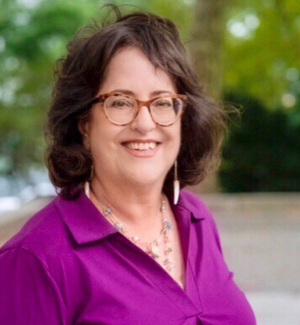 Lía's work includes advancing the cause of economic justice for workers and immigrants. She brings 14 years of experience representing unionized workers in arbitrations and collective bargaining, as well as before the National Labor Relations Board and other administrative agencies. As General Counsel for UNITE HERE Local 100 and Associate General Counsel for SEIU Local 32BJ, Lía was instrumental in defending the job security and terms and conditions of employment of thousands of building service and food service workers in NY and NJ. Prior to joining LatinoJustice, Lía also litigated a variety of employment matters on behalf of plaintiffs, mostly regarding claims of discrimination, sexual harassment and wage and hour violations, at a private law firm in New Jersey.
Lía also leads our Puerto Rico Pillar, and has contributed to amicus briefs related to Puerto Rico in cases before the United States Supreme Court (United States v. José Vaello-Madero) and the Court of Appeals for the First Circuit (Centro de Periodismo Investigativo v. Fiscal Oversight and Management Board). In addition, Lía is passionate about advancing the rights of the transgender/non-binary Latinx community.
Lía is a former psychologist and educator with M.A. (Magna Cum Laude) and B.A. degrees in Clinical Psychology from the University of Puerto Rico. She received her law degree from City University of New York (CUNY) School of Law. Lía is admitted to practice in New York and New Jersey State courts as well as the United States District Courts for the Southern and Eastern Districts of New York and the District of New Jersey and is also a member of the bar of the Supreme Court of the United States.