LatinoJustice PRLDEF Announces Summer 2023 Nixon Peabody Civil Rights Fellow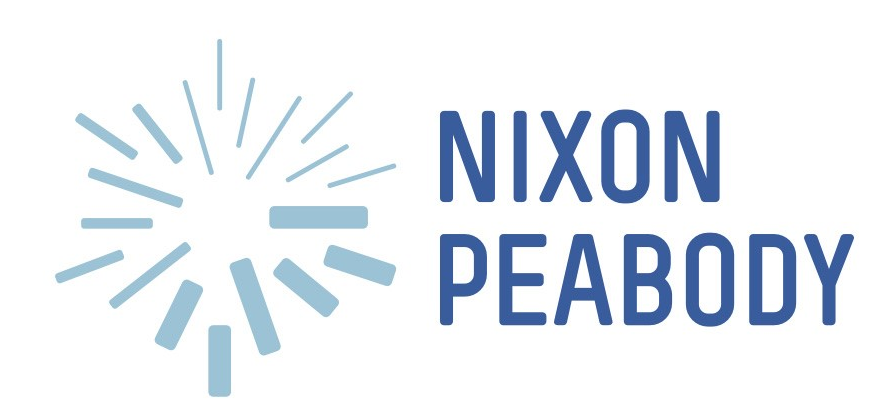 FOR IMMEDIATE RELEASE

PRESS RELEASE

August 1, 2023

Press Contact:
[email protected]
[email protected]
LatinoJustice PRLDEF Announces Summer 2023 Nixon Peabody Civil Rights Fellow
Legal Internship Expands Opportunities for Latino Law Students
New York, NY – LatinoJustice PRLDEF – a national civil rights organization working to protect and expand the rights of the Puerto Rican and Latino community – has announced Rosajunely Cartagena Ruiz as the recipient of the Nixon Peabody LatinoJustice Summer 2023 Civil Rights Fellowship.
Ms. Cartagena Ruiz, who grew up in Central Florida, is a second-year law student attending the Mercer University Walter F. George School of Law in Macon, Georgia, Class of 2025. The Nixon Peabody LatinoJustice PRLDEF Summer Civil Rights Fellowship was created by Nixon Peabody and LatinoJustice in 2020 to provide financial support to a Latina/o law student participating in LatinoJustice's full-time 10-week summer legal internship program working on civil rights and racial justice issues with a $7,500 summer stipend.

"I am deeply humbled and proud to be this year's fellowship recipient and commit myself to make the most of this experience," said Rosajunely Cartegena Ruiz,who is working in LatinoJustice's Southeast Regional Office in Orlando this summer. "This fellowship is not only giving me the chance to further explore a path to a public interest legal career, but it also is providing me with the opportunity to give back to my community."

The fellowship was created after law firm Nixon Peabody's and LatinoJustice's successful representation of Roxana Orellana Santos, who was wrongfully arrested in 2008 by the Frederick County, Maryland, Sheriff. After 10 years of contentious litigation including a precedential Fourth Circuit Court of Appeals landmark immigrants' rights decision, the case was settled in 2020 with injunctive relief requiring the sheriff to adopt new training and arrest policies, and payment of damages including $500,000 in legal fees. Nixon Peabody donated its share of the fees to LatinoJustice as the referring nonprofit, with the firm becoming the exclusive sponsor of LJP's Cesar A. Perales (CAP) Leadership Institute and creation of the summer civil rights fellowship.

"Nixon Peabody's generous contribution and ongoing partnership is a wonderful reflection of the firm's continuing commitment to expanding opportunities for Latina/o law students to enter the legal profession," said Jose Perez, LatinoJustice PRLDEF deputy general counsel and co-lead counsel on the Santos case. "The firm's pro bono representation was instrumental to developing a critical new constitutional legal protection for non-citizen immigrant residents in the U.S. And their generous donation funding the fellowship program is a reaffirmation of LatinoJustice's CAP program mission to provide opportunities to aspiring Latinx law students to enter the legal profession."

Ms. Cartagena Ruiz, is the third recipient of the Nixon Peabody LatinoJustice Summer Civil Rights Fellowship, following inaugural recipient Jennifer Acevedo, CUNY Law Class of 2021 in 2020; and Brian Lozano, CUNY Law Class of 2023, selected in 2021.

"We are thrilled to see the Nixon Peabody LatinoJustice Civil Rights Fellowship program advance and thrive," said Nixon Peabody Pro Bono Partner Matthew Richards. "We are proud to continue our sponsorship and to welcome Rosajunely Cartagena Ruiz as the 2023 Nixon Peabody LatinoJustice Summer Civil Rights Fellow. We're confident that her skills and commitment will contribute to LatinoJustice and Nixon Peabody's shared objective of promoting equality and pursuing justice."



###
About LatinoJustice
LatinoJustice PRLDEF works to create a more just society by using and challenging the rule of law to secure transformative, equitable and accessible justice, by empowering our community and by fostering leadership through advocacy and education. For 50 years, LatinoJustice PRLDEF has acted as an advocate against injustices throughout the country. To learn more about LatinoJustice, visit www.LatinoJustice.org
About Nixon Peabody
Nixon Peabody LLP is an American Lawyer top-100 law firm in the United States and has 15 offices worldwide. We deliver exceptional service to our clients and our communities by combining high performance, entrepreneurial spirit, deep engagement, and an unwavering commitment to a culture of collaboration, diversity, and humanity. Visit us at www.nixonpeabody.com.